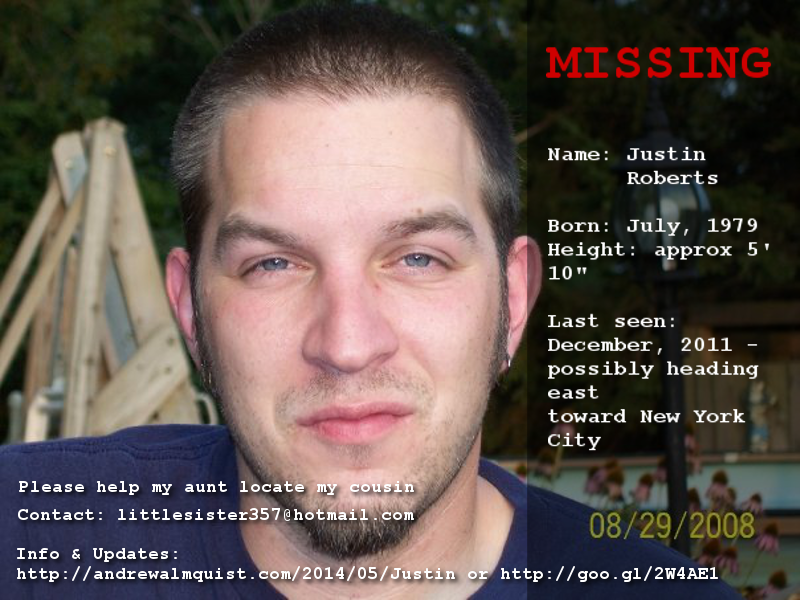 My cousin Justin has been missing December of 2011 and my Aunt and his brother would really like to at least know that he is OK.  We have heard that he may have headed toward New York City, but he could be anywhere, so please pass this around and share with everyone you can.  If you have any information about where he is, or has been over the last few years, please contact his mother, Pam, at littlesister357@hotmail.com. 
In addition, if we come across any information that might narrow down and help with the search, I will update this post.
Edit, March 13, 2014:  We have received some confirmation that he was in the New York City during the 2011/2012 time frame, but we don't know if he remains in that area.
Update, July 10, 2014:  Justin has been found! My aunt just got off the phone with him and he is ok!
Thanks,
Andy